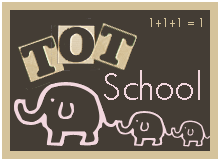 E is 27 months old
Since we have been on a bit of a break, we have 3 weeks of fun-filled learning activities to cover!! I'll try to keep on track, so things don't get too out of hand . . . :)
I got a couple of new school toys right before Easter. E loves to work with this peg set. She builds towers, and then wants to leave them out the rest of the day. We had to get out another rug the other day, so her towers could stay up to be admired and she would still have room to work!
Right now I am letting her work with them however she wants - pretty much just stacking them to build towers of different sizes. In the future, I plan on having her sort by color, pattern, and count with these as well. Oh, yes, in the second picture, she had to build towers for her mermaid. I love this age!
The other new activity I purchased was the Melissa and Doug animal lacing cards. I have put these away right now, because E is just not ready for them. She begged for them the other day, so I let her try them. I showed her how they worked and she tried for about 5 minutes before pronouncing them "too hard!" So I hid them, that way she won't ask for them again!
We used our spring cards again, and this time I tried to teach E how to play concentration. Or memory, or whatever you want to call it. You know, that game where all the cards are face down and you try to find the matches by turning over one card at a time? You know it.
She did ok with this, when I was playing with her. Even when she was playing alone, she seemed to like the surprise of turning a card over and seeing what image was on it. As you can see in the picture, she hasn't grasped the concept of only having two cards turned over at a time. But she was finding matches and pulling them out of the mess of cards on the rug, so I'm going to call this one a success.
Another activity we worked on in several different forms was sorting buttons. E did this with and without tongs, and sorting by several different shapes. She's working hard on sorting the shapes, not the colors, right now. I picked up a bag of Noah's Ark beads the other day, and I think she'll be sorting those this week.
This past week, E did a lot of work with her stacking blocks. I can't wait for her to get the real pink tower and work with it. The hollow-ness of the blocks is making things difficult sometimes. She looses blocks inside other blocks!
See, here the littlest block is hiding somewhere under one of the bigger ones!
After stacking them in a tower, she wanted to line them up. This is what she came up with:
So we talked about big, small; biggest and smallest. After a little prompting, we ended up with this:
which makes a great staircase for a little Easter chick to walk up and down on!
E got a tracing book for Easter and I pulled out a couple of pages for her to work on last week. I've never tried this kind of work with her before, and I wasn't sure how she would do. But she is getting very interested in trying to draw things, instead of just scribbling, so I thought we'd give it a go.
Not too bad for a first try! We need to practice stopping, but she has starting down, and can figure out which direction the line should go.
The last school work I have pictures of is a new puzzle E has been working on. She's getting better with these, but she's not ready for the multi-piece puzzles yet. Does anyone know where I can get more of these puzzles without knobs and with no pictures printed on the board? She is figuring out where things go pretty easily now.
Art these past few weeks included dying Easter eggs, a couple of letter of the week playdates, and painting.
I plan to post about the letters of the week: G for Grass, and J for Jelly Beans! And I will share the Easter egg pictures, as they are super cute, but they are on my film camera. Yes, I still shoot with film, and quite often! I have a fancy SLR that I love, and haven't gotten the money saved up yet to get a digital SLR. So, once I pick up the photos, I'll have some more things to show you!